The Tapestry Fletcher Team
Learn More About the Tapestry Fletcher Team
The team in Fletcher, NC provides services in our adolescent program, provide therapeutic spaces for treatment of primary mental health disorders.
Ashley Foster, LCMHC, LCAS-A, NCC
Executive Director
Ashley Foster was born and raised in Charlotte, North Carolina. She graduated from Western Carolina University with her bachelor's degree in Psychology in 2017. She then proceeded to earn her master's degree in Clinical Mental Health Counseling in 2019 from WCU. She earned her Licensed Clinical Addiction Specialist associate's degree in early 2022, and has served as the Clinical Coordinator at October Road, Inc. She has over 5 years of experience working with clients from age 3 to 80 years old in residential, outpatient, in-home, and school-based settings. She has experience working with a wide range of needs, such as depression, anxiety and panic disorders, trauma, substance abuse disorders, mood disorders and others. Ashley values the connection she creates with her clients and their families, celebrating progress both big and small, and enjoys being a support to fellow colleagues. She hopes that all clients, their families and staff feel safe, welcome, valued and have a chance to build healthy connections and skills during their time at Tapestry.
Kristin Brooks, LCMHC, NCC
Clinical Director
Kristin Brooks is a Licensed Clinical Mental Health Counselor in North Carolina. She has worked with children, families, young adults and adults for over five years within and around the Asheville Area. She graduated from Appalachian State University with a Bachelor's of Science in Psychology, a minor in sociology and concentration in natural sciences. She obtained a Master's of Science from Western Carolina University in clinical mental health counseling. She is certified in Eye Movement Reprocessing and Desensitization (EMDR) and has provided therapy to a wide range of needs to include trauma, depression, anxiety, transitions, family systems and severe and persistent mental illness. My passion is working with children and their families to assist them in finding their voices, skills and autonomy to live a long and fulfilling life.
Paige Bryan, LCSW-A
Counselor
Paige Bryan is a Licensed Clinical Social Worker Associate in North Carolina. She obtained her bachelor's in clinical psychology at Augustana University in South Dakota. Paige then pursued her master's degree in social work from Baylor University in Waco, Texas. She possesses over 4 years of experience working with children, adults and families in a variety of settings. Though new to North Carolina, Paige has passion for all people she encounters and seeks to serve them well. Serving as a counselor and social worker brings that passion to life!
Madison Watkins, MSW, LCSWA
Counselor
Madison Watkins is a Licensed Social Worker Associate in North Carolina. She has worked with families, children and adults for over five years. Primarily, her background is working as a Child Protective Service Social Worker in the Piedmont regions of North Carolina. She graduated with her Bachelor of Social Work from Brescia University and her Master of Social Work from Simmons University. She has always been passionate about the well-being of people she has been in contact with. Being a social worker and a counselor has actualized that passion and drive.
Ellen Birch, MS, RDN, LDN
Dietitian
Ellen Birch received her Bachelor of Science in Nutrition from Western Carolina University. She completed the Combined Dietetic Internship and master's degree program at Appalachian State University where she received her Master's of Science in Nutrition.  Her goal is to help her clients improve their relationship with food and their bodies. She wants to ensure clients and families receive all the benefits of treatment. She uses a non-diet and non-weight focused approach to provide individualized care.  She looks forward to her "thyme" together with her clients.
Destiny Swinehart, RN
Registered Nurse
Destiny Swinehart is the nurse for both the Brevard and Fletcher locations. She graduated from Blue Ridge Community College in 2022 with honors in the ADN program. She is a licensed foster parent in her county of residence and has been for three years. She has a passion for working in the mental health field since it is such an underserved population. She plans to continue her education and eventually gain her Nurse Practitioner license with a specialty in mental health/psychiatry.
Kelsey Ferguson
Case Manager
Kelsey Ferguson obtained her Bachelor's in Social Work in 2019 from Appalachian State University and will have her Master's in Social Work with a concentration in healthcare in the spring of 2023. She has four years of case management experience working with children, adolescents and adults. She strives to ensure that she is empowering clients to bring change into their lives, through development and access to strong resources to ensure continuity of care.
Lin Seals
Psychiatry Tech Supervisor
Lin Seals has worked in the mental health field for four years, two of which have been working with adolescents. He is passionate about the work that he does, and he enjoys helping our youth make better choices and gain the skills they need to reach their full potential.
Here At Tapestry, We Focus On Healing
Our Facilities are Meant for Rest and Recuperation
PROFESSIONAL STAFF TO CARE FOR OUR CLIENTS
Tapestry staff members bring decades of combined experience providing empathetic, effective treatment for eating disorders and behavioral disorders.
AN EVOLVED APPROACH TO BEHAVIORAL HEALTHCARE
Through years of experience, we know that these conditions are rarely isolated. We understand that disordered eating and substance abuse are often the result of underlying mental health issues such as trauma, depression, and anxiety disorders.
FOUR BEAUTIFUL TREATMENT FACILITIES
Each aspect of our facilities is designed to put you at ease and make you feel as at home as possible.
Stay Updated
With our blog!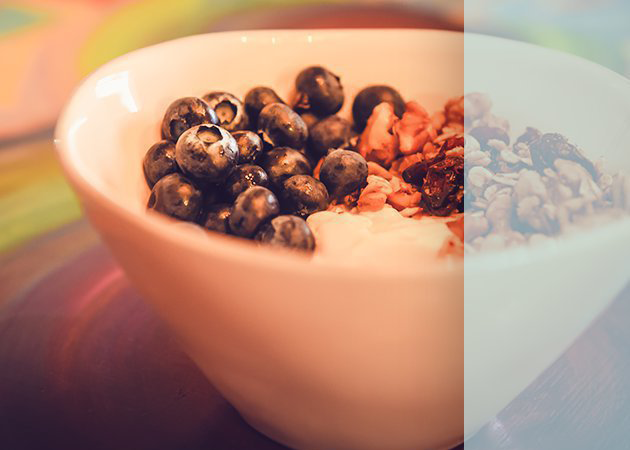 Tapestry
2023-01-23T15:45:45-05:00
Tapestry2023-01-23T15:45:45-05:00January 24, 2023|
Seasonal depression is a condition where people experience symptoms such as decreased energy, a lack of motivation, depressive thoughts, oversleeping or insomnia. It most commonly develops during the winter (especially in the mid-Atlantic and New England regions, where the cold and often-overcast season lasts [...]
We're Here to Help.
Complete the form below or call us at (828) 490-4032 to take the first step.
"*" indicates required fields